RMC IN THE NEWS
Republican Senators Fight for Critical Family Planning Programs
June 26, 2015
RMC applauds Republican Senators Mark Kirk (IL) and Susan Collins (ME) for sponsoring, and Senators Lisa Murkowski (AK) and Lamar Alexander (TN) for voting in favor of, an amendment to the FY2016 Labor-HHS appropriations funding bill that would have restored funding to the Title X family planning program.
Majority for Choice Statement on House Committee Proposed Budget
June 18, 2015
The House Appropriations Labor, Health and Human Services, and Education Subcommittee approved a fiscal year 2016 spending proposal that contains misguided and fiscally irresponsible measures including cuts to family planning initiatives that save billions in long term spending. Republican Majority for Choice urges House Republicans to put facts before ideological grandstanding and reject this proposal.
When Both Sides Get it Wrong — It's Time for Common Ground
January 29, 2015
RMC National Board Chairs Candace Straight and Susan Bevan spoke out this week on the 20-week abortion ban, "As lifelong pro-choice Republicans who have supported GOP candidates for decades, we are dismayed by activists on the right and the left attacking the GOP leaders who spoke out against House Resolution 36 last week."
Abortion bill leads to some flip-flops among House Republicans
January 21, 2015
Republican Representative Renee Ellmers (NC) was part of an uprising in the House of Representatives over an abortion bill that caused House Republican leaders to scramble. Her position caught the attention of Republican Majority for Choice, which was urging Republicans to oppose the bill. "This has been a difficult issue for the party," said Mallory Schwarz, a spokeswoman. "It's caused a lot of damage . . . even though we are the majority. It's positioning the Republican Party as more extreme."
Republican Majority for Choice Denounces Anti-Choice Abortion Ban, Encourages Congress to Change Focus
January 7, 2015
On the first day of the 114th Congress, Representatives Trent Franks (R-AZ) and Marsha Blackburn (R-TN) introduced an amendment to "protect" so-called "pain-capable unborn children," an effort that would unconstitutionally ban abortion before the point of fetal viability. Republican Majority for Choice denounces anti-choice extremists in the U.S. House of Representatives for prioritizing the demands of a few extremists over the health and safety of all American women.
Republican Majority for Choice PAC Congratulates West Virginia Senator Shelley Moore Capito
November 5, 2014
RMC congratulates Senator-elect Shelley Moore Capito on election as the first female Senator for West Virginia. Shelley Moore Capito is a true leader in representing the real Republican values of limited government, fiscal responsibility and personal freedom.
Republican Majority for Choice PAC Congratulates Maine Senator Susan Collins
November 5, 2014
RMC congratulates Maine Senator Susan Collins on re-election to the U.S. Senate.  Senator Susan Collins is a mainstream Republican who has proven to be one of the most effective and bipartisan leaders in Congress. Collins is a champion of the real Republican values of limited government, fiscal responsibility and personal freedom, and is always ready to reach across the aisle to forward solutions over partisan gridlock.
Republican Majority for Choice PAC Congratulates Robert Dold (IL-10) for Return to U.S. House
November 5, 2014
RMC celebrates with former Congressman Robert Dold in his election as Illinois' 10th District Representative.  The return of Robert Dold to the U.S. House of Representatives guarantees not only a strengthened mainstream Republican caucus, but a staunch voice for real Republican values of limited government, fiscal responsibility and personal freedom.
  Meet Two Young Women Who Are Pro-Choice and Republican
  October 22, 2014

In September, 2014, RMC fellow Briana Burroughs joined Fusion TV's Alicia Menendez and former President Bush speechwriter Elise Jordan to talk about what it means to be pro-choice and conservative. View the full video here

Why These Pro-Choice Republicans Are Sticking With Their Party
October 14, 2014
RMC National Board Chairs Susan Bevan and Candy Straight were thrilled to join Cosmopolitan magazine this week for a roundtable discussion on the importance of pro-choice voices within the Republican Party. Alongside other female pro-choice Republican leaders and constituents, they discussed the important issues facing women and common-sense, pro-choice members of the GOP.
Republican Majority for Choice PAC Endorses Scott Brown for U.S. Senate
October 3, 2014
The Republican Majority for Choice PAC is proud to endorse Former Senator Scott Brown in the New Hampshire Senate race. RMC PAC supports Senator Brown as a true ambassador for the priorities of mainstream Americans. It is time to end the gridlock in Congress, and Scott Brown is committed to putting politics aside to advocate for effective commonsense policies. Republican Majority for Choice proudly supports Scott Brown's campaign to represent New Hampshire in the United States Senate.
Republican Majority for Choice PAC Endorses Megan Rath for U.S. House of Representatives
September 10, 2014
Republican Majority for Choice formally endorses Republican candidate Megan Rath in the race for Pennsylvania's 1st Congressional district. Rath is not a career politician. She is a healthcare professional who has spent her career working to ensure both physicians and patients have access to the care and support they need. As an independent consultant she understands first hand the regulatory hurdles and economic stress endured by small businesses. With a platform focused on education, the economy and fixing the disastrous federal healthcare law, Megan's priorities are in line with those of the majority of Republicans, and Americans.
Republican Majority for Choice Denounces RNC Resolution to Ban Abortion
May 15, 2014
Republican Majority for Choice denounced the Republican National Committee for once again catering to extremists and using misleading tactics to gain political points. At the 2014 RNC Spring Meeting in Memphis, TN the RNC passed a resolution supporting so-called "Pain-Capable Unborn Child Protection Laws" – that would unconstitutionally ban abortion before the point of fetal viability.
 Don't Ostracize Young GOP with Tired Abortion Fight
 March 14, 2014
Longtime RMC ally and Massachusetts Republican State Committee member Nancy Luther spoke out this week in support of the true Republican values of small government, fiscal responsibility, and individual freedom! In a great opinion-editorial in the Boston Globe, Nancy discusses how support for women's health and a less divisive party isn't just a part of the GOP's past, it's also the only road to victory in the future.
The Awesome Power of Choice
September-October 2013
Published by Catholics for Choice, this collection of narratives exploring the myriad of values behind the pro-choice position can be found on the new site, "Why I Am Pro-Choice"  as well is in the most recent issue of the publication,Conscience. RMC was thrilled to offer so many contributions that truly exemplify the pro-choice Republican position. Our advertisement of this project across all of our online platforms received much attention with many members adding their own stories and voices to the project.
Susan Bevan – RMC National Co-Chair

"I am pro-choice because, as a lifelong Republican, I believe that individual rights should be paramount—and that this extends to the rights of individuals to make personal decisions about reproduction. As a mother, of course I am pro-life, and I believe that the government's role in creating and enforcing reproductive health legislation is to protect individuals' ability to access all options. While this is the truly Republican thing to do, it is also the right thing to do. The government must not be involved in personal healthcare decisions. Those who oppose contraception and abortion are free to make that choice for themselves and their families, but not for others."
Kellie Rose Ferguson – RMC Executive Director

"Being a prochoice Republican is at the core of my political and personal convictions. My polit­ical leanings were formed early in my home state of Massachusetts, when decades of inflated tax policy and govern­ment spending put a strain on the budgets of businesses and families, leading to the state moniker "Taxachusetts."  Those Republicans were champions of limiting the government's control of our pocketbooks and our personal lives. They promoted the ideal that the role of govern­ment was to do only that which citizens could not do for themselves. The GOP control of the state's corner office for more than 15 years led to groundbreaking improvements in tax policy, welfare reform, education reform and balanced budgets. These Republican policies improved the lives of the states citizenry while decreasing tax burdens and protecting individual freedom."
"I have been told more than once that my life is a series of contradictions, and I am constantly amazed that there are those who cannot imagine being prochoice, Republican and Catholic all at the same time. I find no inconsistencies, no confusion and certainly no need to apologize or explain any of those proclivities. Having said that, an opportunity to discuss being prochoice provides a forum not often available to those of us who quietly go about the business of being prochoice every day."
Katherine Waddell – RMC National Board Member; Founder, Women's Strike Force

"I have been a Republican all my life. I am a prochoice Republican because I believe in the basic Republican principles of limited government, low taxes, the right to bear arms, a strong national defense, personal responsibility, individual freedom and the right to privacy."
"I grew up in a family where a woman's right to choose was, and is, considered an inalienable right. I remember attending prochoice rallies with my mother, where I rode on her shoulders and lent my small voice to a sea of passionate support for a woman's right to control her own reproductive future. A woman has a right to decide what happens to her own body, which includes making the deeply personal and life-altering decision to bring, or not to bring, another life into this world. That this decision—this responsibility to make such a decision—should be made free of government or third-party intrusion is obvious to my mind."
Colleen Guinn – RMC Intern

"I have for most of my life believed in the Republican values of limited government and smart spending. To me, these views are clearly appealing in their practicality and respect for the individual. Just as apparent to me is the position that individuals, not governments, should have sovereignty over their bodies. The way I see it, this is a basic issue of human decency and respect for citizens."
Remember When the GOP was Pro-Choice?
July 21, 2013

Republican Majority for Choice National Co-Chair Susan Bevan recently joined MSNBC's Steve Kornacki live on "Up" to discuss the pro-choice roots of the Republican Party and explore the changing tide of the Party's position in recent years.  Activists on both sides of this difficult and deeply personal issue regularly point to opinion polling in which the public identifies itself as either "pro-choice" or "pro-life" but as Bevan points out in this segment, these divisive labels to not reflect individuals true viewpoints and only serve to complicate and politicize the issue.

Megadonors Keep Close Eye on Marco Rubio
July 19, 2013
Republican megadonors and fundraisers are watching every move Senator Rubio (R-FL) makes as he looks to the White House in 2016. But while social issues like abortion can certainly fire up legions of small donors, staying away from those issues helps appeal to a larger pool of megadonors focused on economic issues.  "The last presidential cycle should be a warning to any Republican considering entering the presidential race," said Kellie Rose Ferguson, executive director of Republican Majority for Choice.  "When we start focusing on the social issues, we give the electorate a really bad taste for the Republican Party. We're about limiting government in all aspects and we want to make sure it's applied to social issues," she said.
Wake Up GOP! Extreme Social Crusades Are Passe!
June 28, 2013
As families across America celebrate the Supreme Court decisions regarding marriage equality, Republican Majority for Choice National Co-Chair Susan Bevan implores the Republican Party to "Wake up!" and get back to their roots as the party of small government and personal freedom. As a lifelong Republican woman I am tired of this ilk claiming they speak for me and for the millions of other mainstream Republicans who remain true to the GOP's tradition as the party of limited government. The fact is that national GOP leaders made eloquent pledges about positive change earlier this year, but they still are stuck in a political mindset that embraces government invasion in our pocketbooks, in our bedrooms and in our doctors' offices.
Social Crusades Are Poisoning The Republican Brand
June 24, 2013
During a time when it seems like not a day goes by without another anti-choice extremist putting his foot in his mouth with outrageous comments about reproductive health, RMC is actively promoting real Republican values.   RMC Co-Chair Susan Bevan explores the consequences of these repeated missteps in the Republican Party's efforts to rebrand and rebuild. "The country's tenuous economic future has Americans yearning for effective fiscal policy while limiting the role of government in our personal lives. These principles once defined the GOP, and it is time the party reaffirms them."
Republican Majority for Choice Denounces Passage of H.R.1797 by House Republicans
June 19, 2013
Republican Majority for Choice denounced House Republicans for playing politics with women's health with the passage of H.R.1797, the so-called Pain-Capable Unborn Child Protection Act. "Advancing a bill that has already been ruled unconstitutional is an egregious waste of time and taxpayer dollars," said RMC National Co-Chair Susan Bevan. "Has leadership learned nothing from the last election?" Bevan continued,  "The majority of the Republican voters disagree with this constant focus on an extreme social agenda and will continue to distance themselves from the Party. Keep this up and the GOP will lose any hope of gaining a majority and advancing vital economic policy."
RMC Co-Chairs Featured in MORE Magazine's Annual Fierce List
May, 2013

RMC National Co-Chairs were featured in MORE Magazines 3rd annual Fierce List: "In the past year, the women we're saluting made headlines, history, strides and waves; they made us laugh, cheer, sigh and try harder. To all in the world that is evil, unjust, violent and joyless: You have nothing to fear but fierce itself. Candy Straight and Susan Bevan are co-chairs of Republican Majority for Choice, a pro-choice group representing what Straight calls 'the often ignored but influential moderate majority." We salute these activists who work from dramatically different points of view to protect women's right to choose." RMC champion, former Senator Olympia Snowe was also featured for her 33 years of working for solutions-based policy.
RMC PAC Announces Endorsement of Dan Winslow for U.S. Senate
April 3, 2013
Republican Majority for Choice PAC is proud to announce our endorsement of Republican state Representative Dan Winslow in his bid for the open Massachusetts U.S. Senate seat. Dan Winslow, a self-described social moderate and fiscal conservative, is a problem-solver who will prioritize reaching across the aisle in search of commonsense solutions to the on-going deficit crises, immigration reform, and economic sustainability for the nation.
Winslow on the Right Side of Women's Health, Too
April 15, 2013
In a letter to the editor, RMC National Co-Chair Candy Straight argues Planned Parenthood League of Massachusetts President Marty Walz was incorrect in her description of Ed Markey as the only candidate on the right side of women's health. ("Markey only Senate hopeful on the side of women's health," April 9) "Running in the upcoming Republican primary for the Massachusetts U.S. Senate seat, state Rep. Dan Winslow is a fiscally conservative, pro-choice Republican who has been outspoken in his support of women's right to access safe and legal reproductive health services."
Woman Around Town: Candace Straight's "Brand Production"
February 5, 2013
Republican Majority for Choice National Co-Chair Candace Straight is featured as a New York Woman Around Town.  "Candy has had a multi-faceted Career. The Co-Chair of a national group of pro-choice Republicans that advocate for the position that decisions regarding abortions are best left to patients and doctors without government interference, Candy sees this issue as problematic for the Republican party. "The party has become a regional party that cannot win national elections," says Candy. "It has problems attracting women voters, individuals under 40 and minority voters. Until they develop a platform that attracts them, we can't win national elections."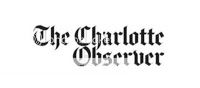 The Republican Party Must Remember the Ladies or Lose
January 24, 2013
Candace Straight, RMC National Co-Chair, takes on the GOP during the week of the RNC Winter Meeting.  "Eulogies for the Republican Party continue in the wake of its crushing 2012 electoral defeat. The GOP will continue on life support, with little hope for recovery, if its leaders fail to reach beyond their narrow "base" and support policies broadly embraced by the majority of Americans, especially women. Abigail Adams' warning during the formative days of this great country still holds true today; above all, the Republican Party must "remember the ladies." If the RNC continues to ignore this advice, its losses in national elections will persist.
On the 40th Anniversary of Roe v. Wade, Republicans Applaud its True Meanings
January 23, 2013
RMC National Co-Chair Susan Bevan marked the 40th anniversary of the U.S. Supreme Court's landmark decision with an op-ed in the Huffington Post.  "The Roe v. Wade ruling will forever be remembered as the decision legalizing abortion; however, at its heart, Roe reaffirms American women's essential right to make personal health decisions privately and without interference from government. It was, and remains, a vital reaffirmation of all Americans' individual freedom and equality of rights under the law."
RMC Celebrates the True Intent of Roe v. Wade
January 22, 2013
RMC celebrated the 40th anniversary of Roe v. Wade in a press release: Republican Majority for Choice reflects upon the true intent of this groundbreaking Supreme Court decision and upon our goals of limiting government control and protecting personal freedom and privacy. "The Roe decision was not about promoting abortion. It was about protecting our country's long held belief in the freedom and privacy of our citizens," said Susan Bevan, RMC National Co-Chair.  "One can oppose abortion and still understand that our most valued right as Americans – freedom, both personal and religious freedom – must be protected."


Moderate Republicans Need to Withhold Money to the RNC
December, 2012
RMC's Co-Chair Candace Straight told the Huffington Post that the Republican Party's swing to the right has been turning off swaths of voters including women, minorities and young professionals — contributing to Romney's defeat in the 2012 election. She says it's time for moderates to take a stand to show party leaders a change is needed.